Windows 11 is still in the preview version, and according to the current state, which will not be probably changed in an official stable release, you can still install SNMP and monitor the performance of your Windows 11 machines. In case of any changes, this article will be updated accordingly.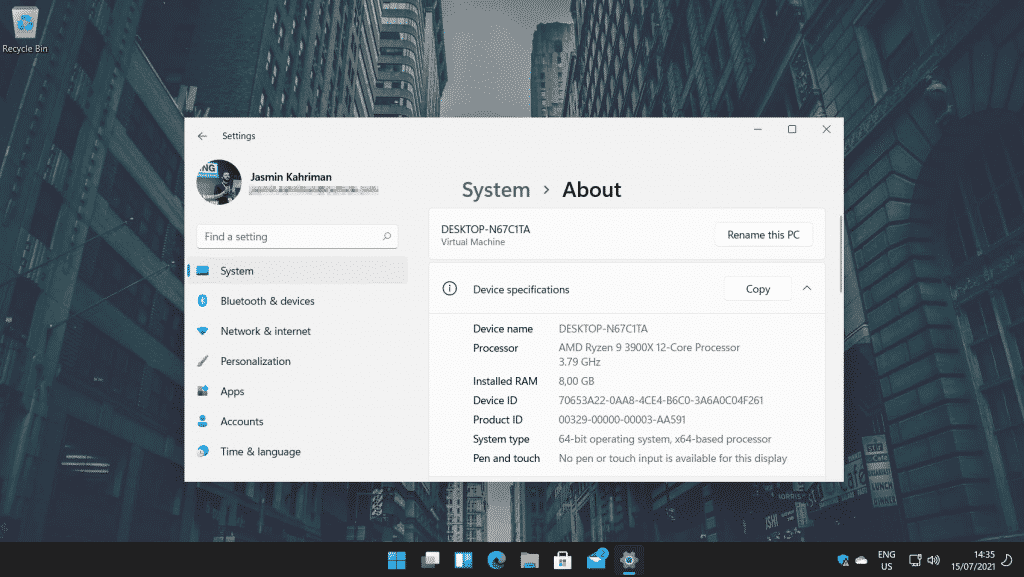 However, please keep in mind that as of Windows 10 1083 and onwards, Microsoft has deprecated and removed SNMP from Add Program and Features applet due to security reasons. That being said, you can't install it via Control Panel > Program and Features, but from PowerShell. So let´s start.
Right click on Start Menu and select Windows Terminal (Admin). It was called PowerShell in Windows 10.
Type the following command and press Enter.
Add-WindowsCapability -Online -Name "SNMP.Client~~~~0.0.1.0"

Right click on Start Menu > Run > type services.msc to open Services applet and then navigate to installed SNMP Service > Right click > Properties.
Click on the Security tab to configure community string and ACL.
Click on Add… under Community to create a community string. In my case, the community string is called prtg
Select Accept SNMP packets from these hosts and click Add… to add the IP of your NMS (Network Monitoring Solution). In my case, the IP is 192.168.88.245 which is my PRTG Core Server. This means Windows machine will only accept SNMP communication coming and going to my NMS.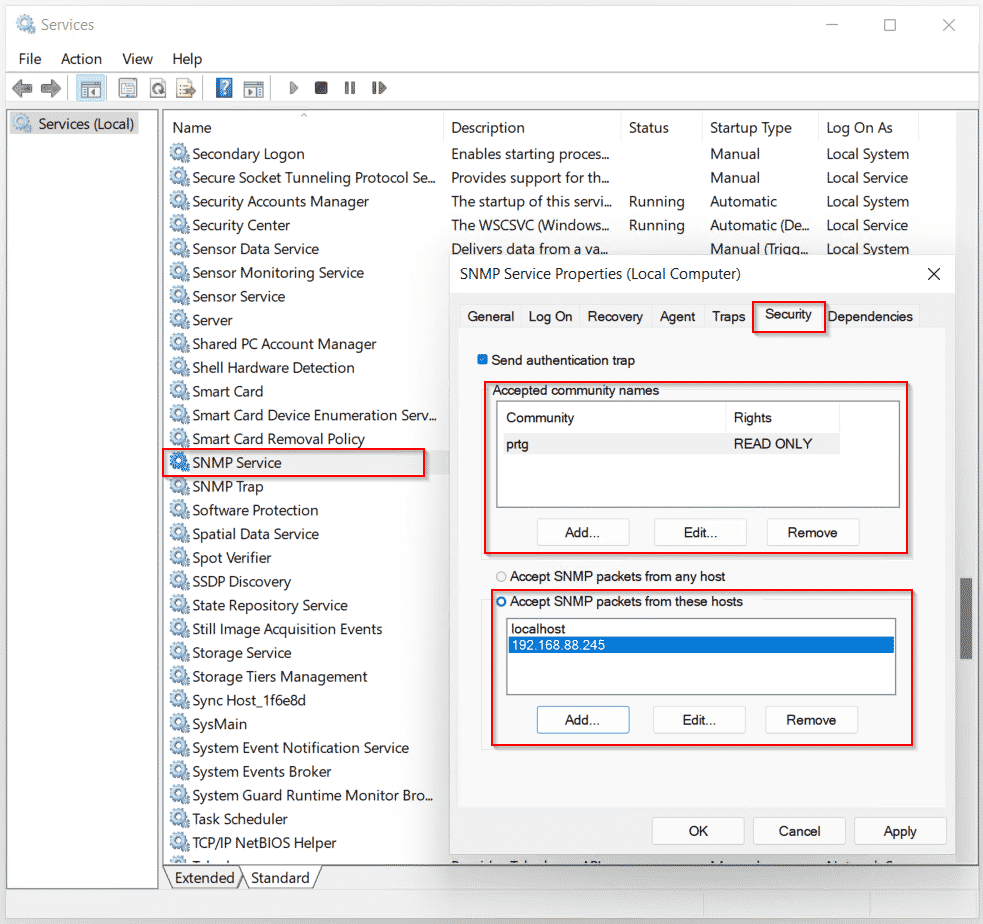 Click Apply and OK and you are done.
Now you can monitor your Windows 11 machine by using SNMP, or SNMP Traps (requires additional configuration). In my case below, I am monitoring several metrics (uptime, CPU load, RAM, HDD usage, network traffic, and DNS service) by using PRTG and SNMP.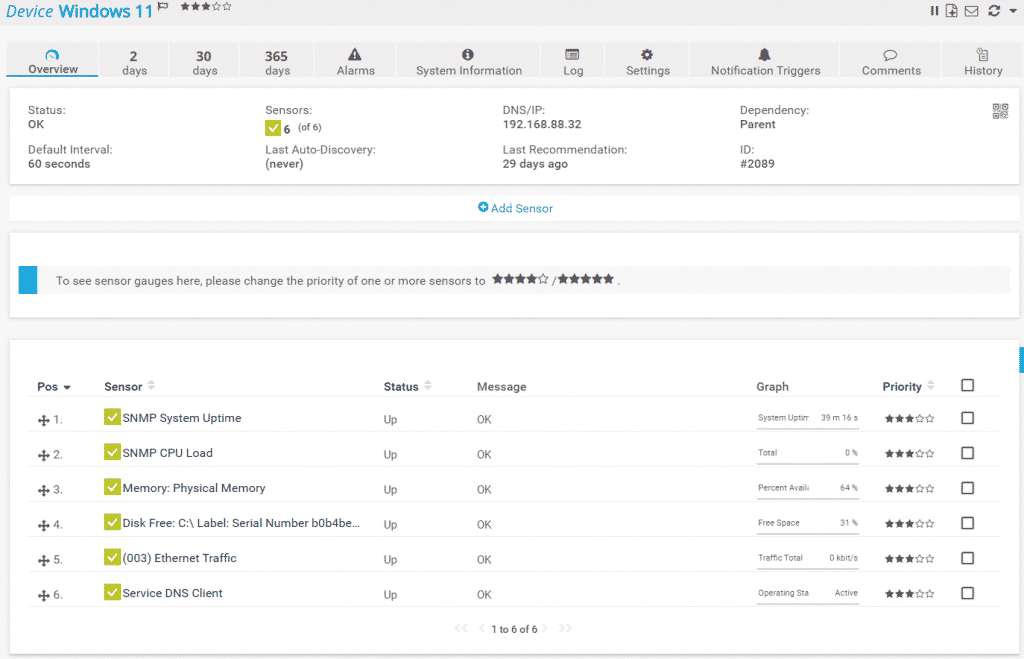 What if you need to perform secured network Windows monitoring using SNMPv3?
Microsoft doesn't natively support SNMP v3 (encryption, authentication). As it isn't possible to achieve it due to the lack of native SNMP v3 functionalities in Windows and Windows Server, the alternative is to install and use third-party SNMP v3 agents. I got you covered with an article that explains all the steps How to achieve SNMPv3 compliance in Windows and Windows Server.
If you think this article is useful and it can be useful to other IT folks, please feel free to share it via the social media buttons below. In case of any questions, feel free to comment or contact me.