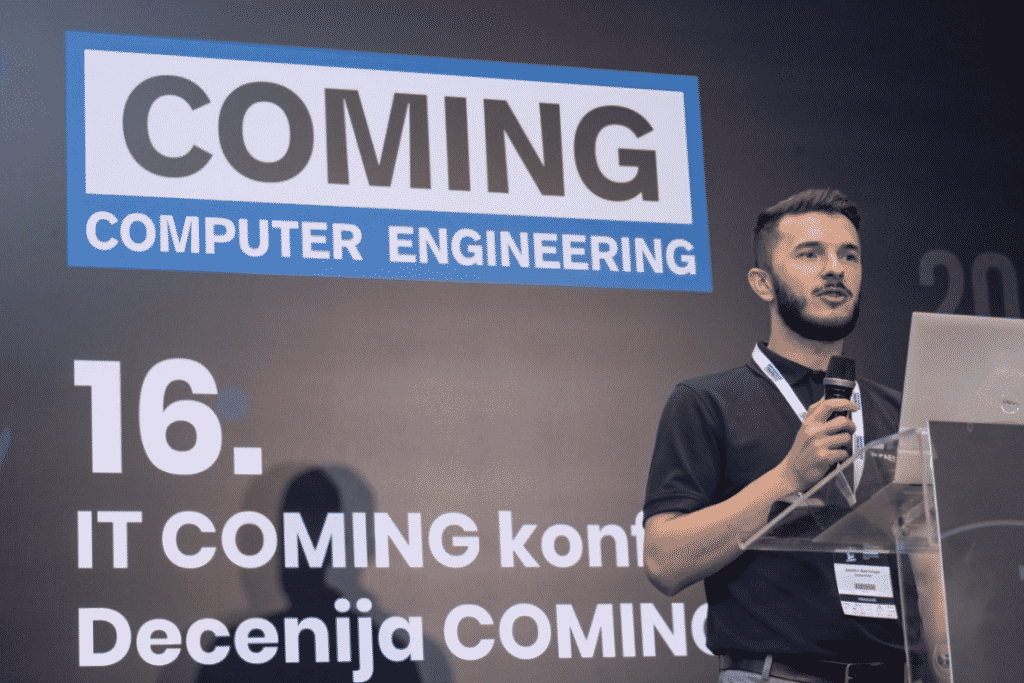 In just a few words, Jasmin is a techie who knows his way around computers, systems, and all IT-related things. He´s a certified IT Professional with more than 12 years of experience in system and network design & implementation, technical & presales consulting, technical training, and certification development. Led by the goal to produce memorable and value-driven technical training, Jasmin has developed several training courses and technical exams, and some of them are:
PRTG Standard and Advanced Training
Windows 10 Fundamentals
Install, manage and troubleshoot Windows 10
Computer Hardware Fundamentals
Computer Network Fundamentals
Kid´s Summer Camp (technical workshops)
Jasmin is working as Senior Systems Engineer and Network Monitoring Expert at Paessler AG, the proud owner of PRTG Network Monitor. His responsibility is to manage and develop network infrastructure and demo environment used by Paessler´s team worldwide and to bring training and certification to the next level.
Jasmin holds more than 20 technical certifications provided by several vendors. Here are some of them (2013 – present).
Microsoft Technology Associate Networking
Microsoft Technology Associate Security
Microsoft Technology Associate Server Administration
Microsoft Technology Associate Operating System
Microsoft Certified Solutions Associate Windows 8
Microsoft Certified Solutions Associate Windows 10
Microsoft Specialist: Configuring Windows Devices
Microsoft Certified Azure AZ-900
Microsoft Certified Professional
Microsoft Certified Trainer (2020/2011/2022)
CompTIA A+
CompTIA Network+
CompTIA Server+
CompTIA Cloud+
CompTIA Network Infrastructure Professional
CompTIA Cloud Admin Professional
Cisco Certified Network Associate (CCNA)
Fortinet NSE 2 Network Security Associate
PRTG Certified Monitoring Expert
PRTG Certified Implementation Engineer
PRTG Certified Trainer
Altaro VM Backup Professional
ITAcademy Certified System Administrator
VMware vSphere: Install, Configure, Manage V7 (VSICM7) at Flane
Others
#IT-Infrastructure #Presales #Consulting #ProjectManagement #TechnicalSupport #TechnicalWriting #ProductAdvocate #Training

EXPERTISE