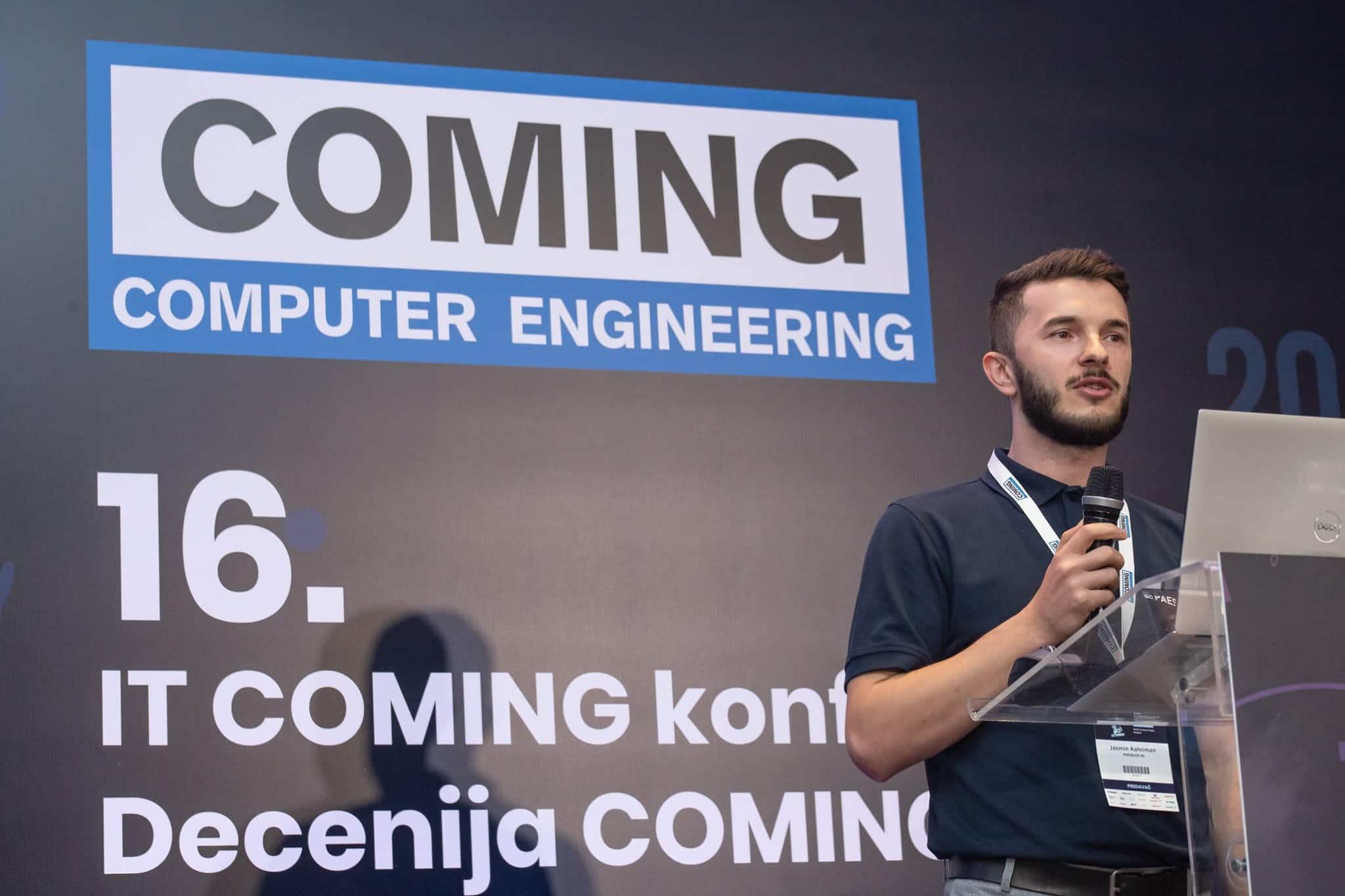 Hi there! I'm Jasmin Kahriman, the founder of TechWithJasmin.com, and I'm so excited to have you here.
Expect to see a lot of "I" throughout my blog, as this platform is an expression of my thoughts and experiences. I hope this is an acceptable form of self-expression for you, as this is my personal space to share.
---
Tracing My Steps in IT
In November 2008, I embarked on my journey as a PC technician by joining a computer repair shop. I was tasked with fixing a diverse range of devices, including computers, servers, laptops, and printers. As my knowledge and skills grew, I began working on larger and more complex projects and was able to design and implement the entire infrastructure from the physical to the application layer.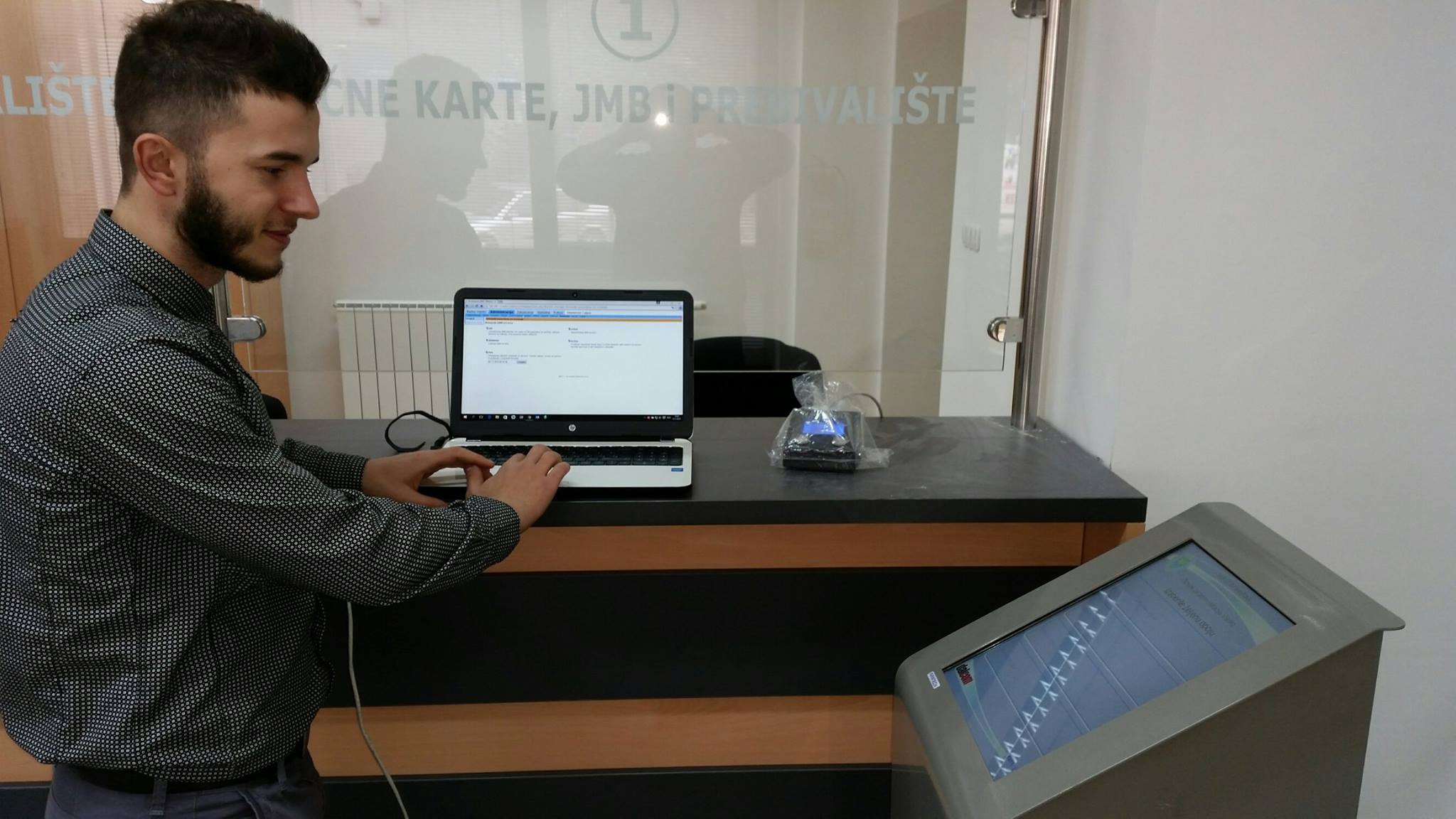 Today, with nearly 15 years of international experience spanning over 5 companies, my expertise ranges from data center monitoring to virtualization, backup and restore, as well as Windows and Windows Servers.
Advocate for the Future: Driving Products Forward
At a certain point in my career, I began to realize that while I had completed numerous projects, something was still missing. I realized that what I was missing was the opportunity to share the knowledge I had gained and advocate for technology in a way that is easily understandable by everyone.
As a technology advocate, I am a frequent presence at tech events, tradeshows, and media interviews for tech magazines. My passion for technology and its impact on our world drives me to share my insights and perspectives with others.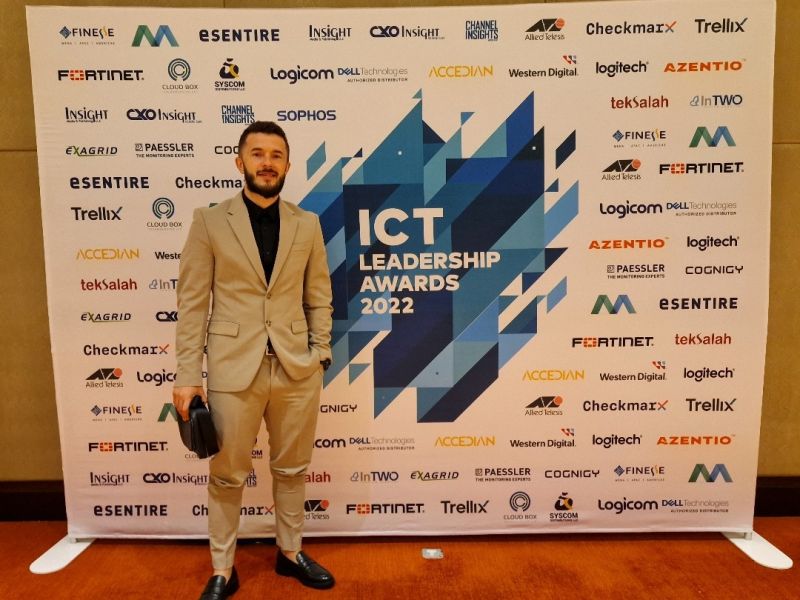 One of the best ways to gather feedback from the field and engage with customers is by attending trade shows and events. Whenever possible, I make a point to attend these events and engage with attendees to gain a better understanding of their needs, challenges, and feedback on our products or services.
I strongly believe product advocacy is essential for promoting tech products and solving end-users' problems. That's why I create hands-on tutorials to demonstrate how to achieve specific outcomes using a particular product. Here is one.
Today, I'm proud to say that in addition to completing projects, I have been able to share my knowledge and insights with others, and it has been one of the most fulfilling aspects of my career.
Alongside my technical work, I have also found great joy in sharing my experiences on paper. There is something incredibly rewarding about documenting and sharing the many productive things that are happening in the tech world. This is precisely what led me to create TechwithJasmin.com – my digital stamp on the world.
TechwithJasmin.com: A Journey in Technology
February 2013: I published my first tech article about Prestigio PC All-In-One for the University of IT.
February 2023: My tech articles are featured on the tech portals generating over 100 million of annual views.
I started TechWithJasmin.com in February 2021 to share my technical expertise and hands-on experience with the world. I aim to make my writing accessible to all, regardless of their technical background
I'm proud to say that my efforts have paid off, with some of my articles ranking first on Google and being shared on forums like Spiceworks and Reddit.
In addition to my work on TechWithJasmin.com, I'm also a guest writer for several high-traffic tech platforms with over 100 million annual views. If you're interested, be sure to check out my publications for more information.
My skills in technology have been acknowledged by renowned companies like Intel, Microsoft, Altaro Software, Hornetsecurity, and Paessler AG, who have proudly appointed me as their product ambassador. These partnerships reflect my dedication to excellence in the technology industry.

I wrote about it several times on my LinkedIn.
If we're not already connected, I'd be honored to have you in my network. Feel free to drop me a message and join my community of over 12 thousand followers.
A Look at My Training Background
During my early career, I trained customers on using their new technology products and found enjoyment in the process. I then decided to expand my impact by giving workshops and starting my journey in technology education.
Today, as a dedicated trainer, my goal is to produce memorable and value-driven technical training. To achieve this, I have developed several training courses and technical exams that are focused on Windows, CompTIA, and network monitoring. I wrote books for some of the training courses I facilitated. If you're interested, be sure to check out my publications for more information.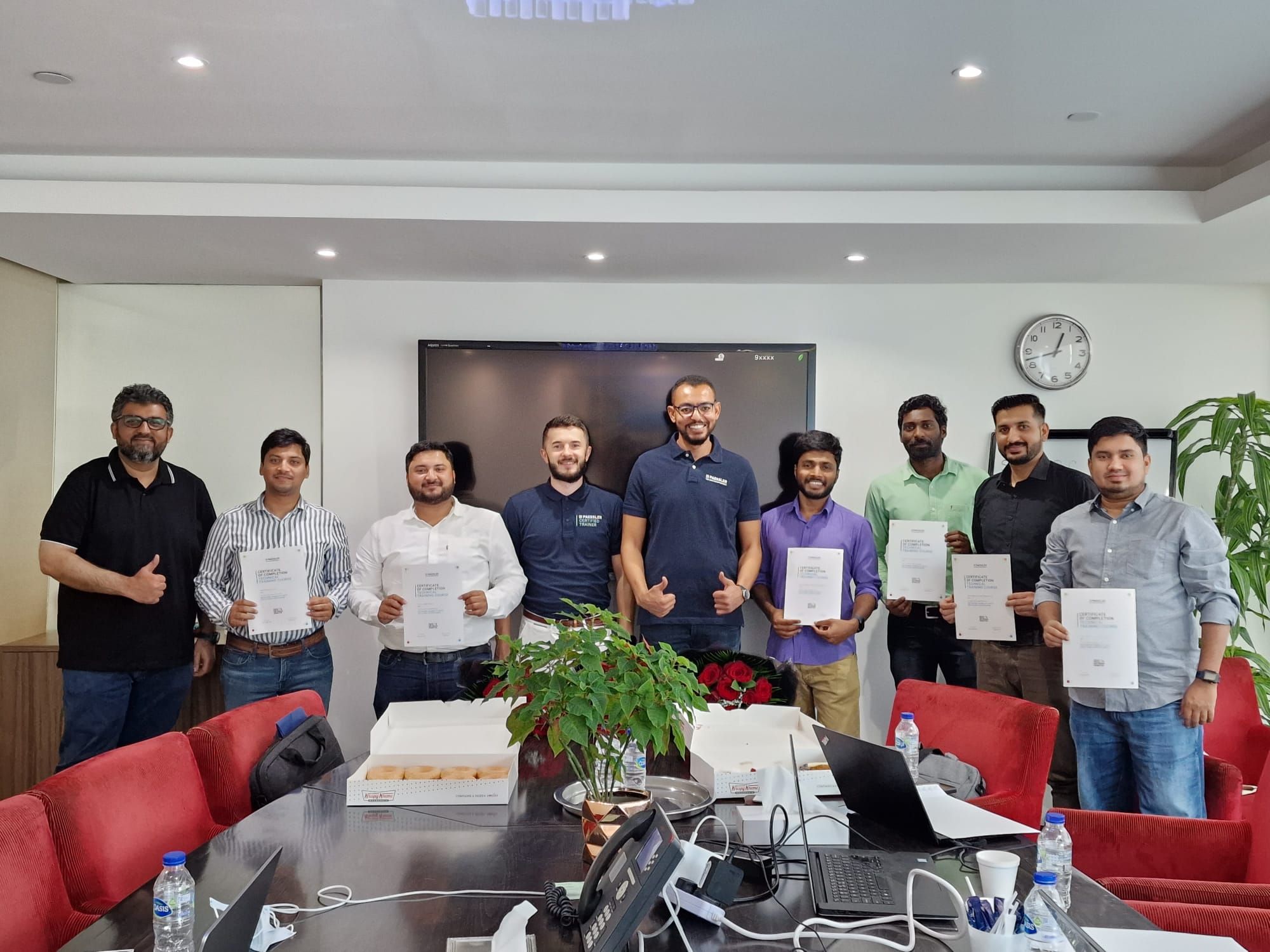 I am proud to have been selected by the C-level executives at Paessler AG to lead the development of a Global Training Program focused on PRTG Network Monitor. This program is now used to train IT professionals across the world, from Germany to Singapore and California, catering to both small and large enterprises alike.
In the past five years, I delivered numerous online and onsite training to partners and customers all around the world.
At Paessler AG, I specialize in training customer-facing teams on how to utilize technology to enhance product positioning, sales, and technical support. As part of my role, I place a strong emphasis on building and nurturing Alliance partnerships.
As a Microsoft Certified Trainer (MCT), I bring a wealth of expertise to the table, specifically focused on Windows and Windows Servers.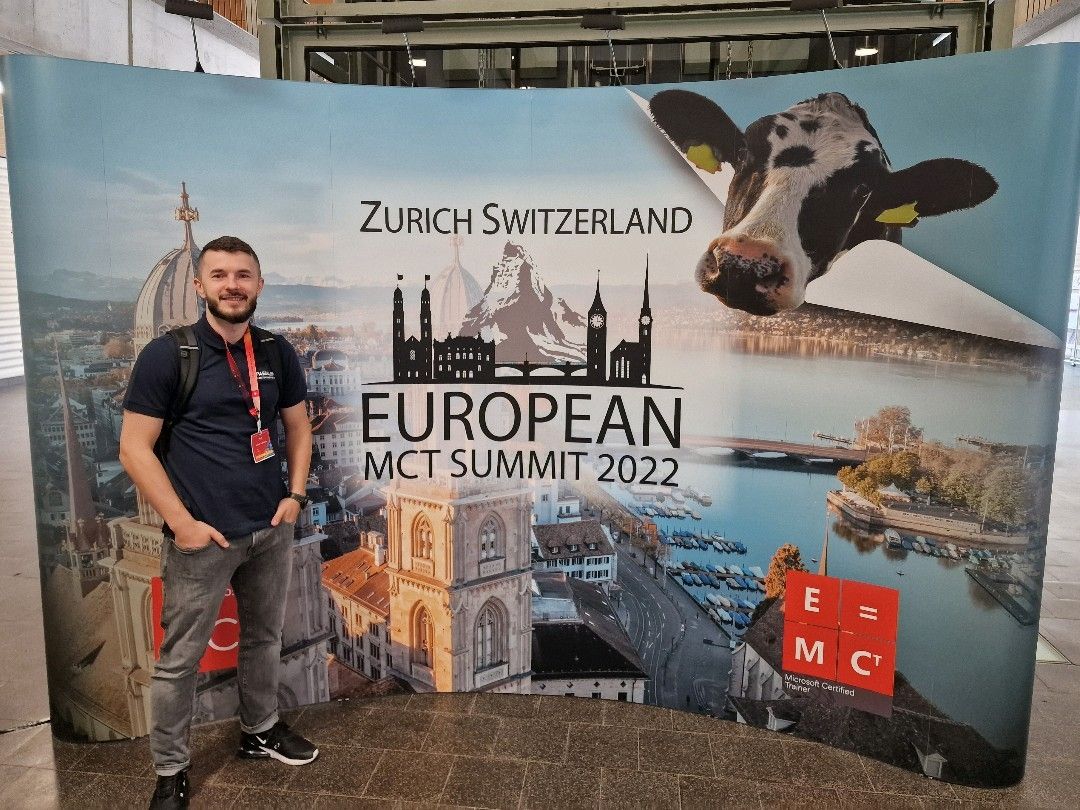 Here are some others memories from events I attended in the last three years.
Continuous learning and growth are at the forefront of my career journey. I'm proud to hold several industry certifications that showcase my expertise and dedication to the field. Allow me to share some of my credentials with you:
Microsoft Technology Associate Networking
Microsoft Technology Associate Security
Microsoft Technology Associate Server Administration
Microsoft Technology Associate Operating System
Microsoft Certified Solutions Associate Windows 8
Microsoft Certified Solutions Associate Windows 10
Microsoft Specialist: Configuring Windows Devices
Microsoft Certified Azure AZ-900
Microsoft Certified Professional
Microsoft Certified Trainer (2020/2011/2022)
CompTIA A+
CompTIA Network+
CompTIA Server+
CompTIA Cloud+
CompTIA Network Infrastructure Professional
CompTIA Cloud Admin Professional
Cisco Certified Network Associate (CCNA)
Fortinet NSE 2 Network Security Associate
PRTG Certified Monitoring Expert
PRTG Certified Implementation Engineer
PRTG Certified Trainer
Altaro VM Backup Professional
ITAcademy Certified System Administrator
VMware vSphere: Install, Configure, and Manage V7 (VSICM7) at Flane
Others
These certifications offer further insights into my expertise and experience in the field. I'd be happy to share more about it in person.
Thank you.