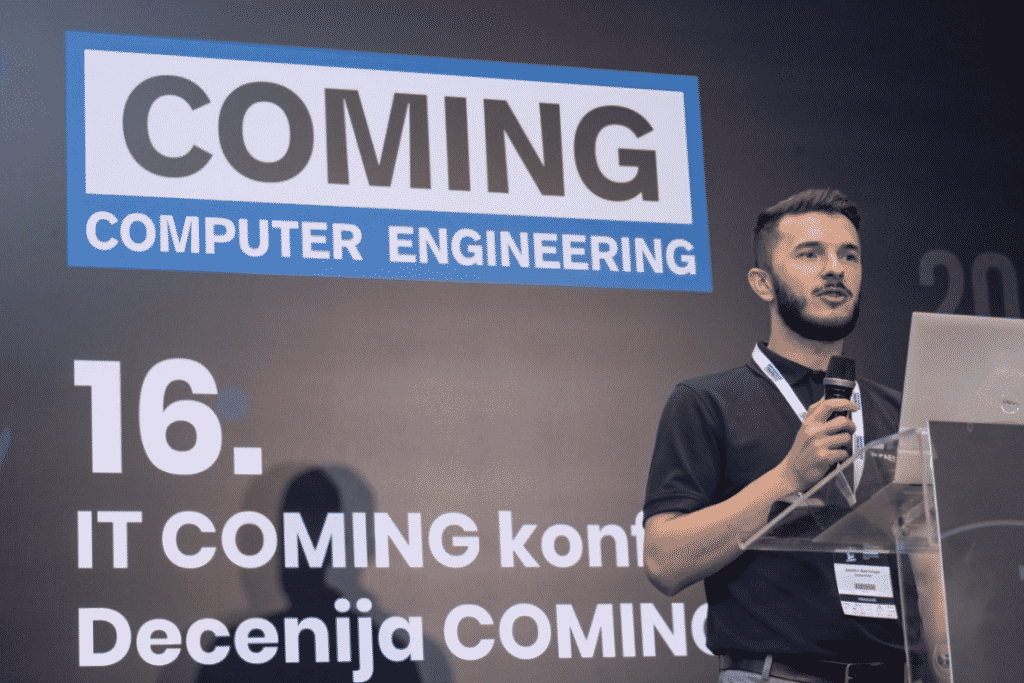 👋 Hey there. Thanks for stopping by.
I'm Jasmin Kahriman, the founder of TechWithJasmin.com.
In just a few words, I am a techie who knows his way around computers, systems, and all IT-related things. I started my IT journey in November 2008 and since then I've been working in IT infrastructure and in customer-facing roles.
My IT Infrastructure journey has been followed by writing and teaching.
Let me clarify it in the beginning, please. I'm not a full-time writer or trainer. I am a techie guy, and writing and teaching are part of my portfolio.
In February 2021, I founded TechWithJasmin.com (TWJ). TWJ is my media channel where I share my knowledge and hands-on experience in a way that can be followed by everyone.
My focus is on data center monitoring, virtualization, backup and restore, and Windows and Windows Servers.
Today, some of my articles are shared on different forums such as Spiceworks and Reddit. Some of the articles from this blog are ranked first on Google. For example:
Also, I'm a guest writer on tech platforms that have more than 50 million annual views. You can read more in Publications.
Intel, Microsoft, Altaro Software, and Paessler AG have recognized my work and decided to sponsor it. Today, they are my partners. I'm their Product Advocate.
I wrote about it several times on my LinkedIn.
If we are not friends, I'll be happy to have you in my network. I continuously engage with the tech world inside and outside of my network. Feel free to drop me a message.
>>> Join my 12 thousand followers network <<<
I teach technology worldwide.
Led by the goal to produce memorable and value-driven technical training, I have developed several training courses and technical exams. They are focused on Windows, CompTIA, and network monitoring.
Very recently, I developed a global training program for Paessler AG – the proud owner of PRTG Network Monitor. Today, that program is used to train IT professionals, from Germany, Singapore, to California.
I am also MCT (Microsoft Certified Trainer) focused on Windows and Windows Servers.
Did I tell you that I hold a few industry certifications? Yes, I do. Continuous education is a part of my roadmap. Here are some of them:
Microsoft Technology Associate Networking
Microsoft Technology Associate Security
Microsoft Technology Associate Server Administration
Microsoft Technology Associate Operating System
Microsoft Certified Solutions Associate Windows 8
Microsoft Certified Solutions Associate Windows 10
Microsoft Specialist: Configuring Windows Devices
Microsoft Certified Azure AZ-900
Microsoft Certified Professional
Microsoft Certified Trainer (2020/2011/2022)
CompTIA A+
CompTIA Network+
CompTIA Server+
CompTIA Cloud+
CompTIA Network Infrastructure Professional
CompTIA Cloud Admin Professional
Cisco Certified Network Associate (CCNA)
Fortinet NSE 2 Network Security Associate
PRTG Certified Monitoring Expert
PRTG Certified Implementation Engineer
PRTG Certified Trainer
Altaro VM Backup Professional
ITAcademy Certified System Administrator
VMware vSphere: Install, Configure, Manage V7 (VSICM7) at Flane
Others