In the monitoring world, SNMP is one of the most used protocols to get insights into metrics on target devices. By default, it is not installed in Windows and Windows Server and we will need to enable it manually. In this article, I´ll show you how to install and configure SNMP and SNMP Traps in Windows Server 2019, but the same procedure applies to Windows Servers.
If you are interested in enabling SNMP in Windows 10 1083 and onwards, please check this article How to install deprecated SNMP in Windows 10 1803 and onwards.
INSTALL SNMP SERVICE
Open Server Manager
Click Add roles and features
Under Before you begin click Next
Under Select installation type click Next
Under Select destination server click Next
Under Select server roles click Next
Under Select features select SNMP Service and click Add Features and then click Next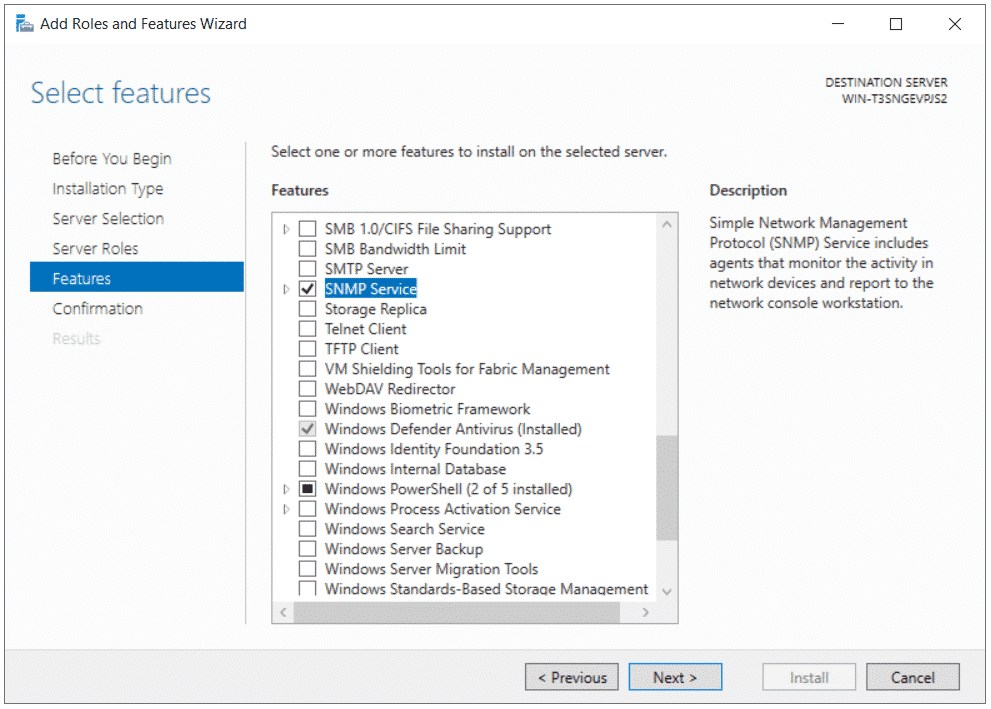 Under Confirm installation selection click Install
Wait until the installation is finished
CONFIGURE SNMP SERVICE
Open Services applet (click on Start menu and search for services)
Navigate to the SNMP Service, right click and then click Properties
Optional: Click on Agent and add Contact and Location and select all services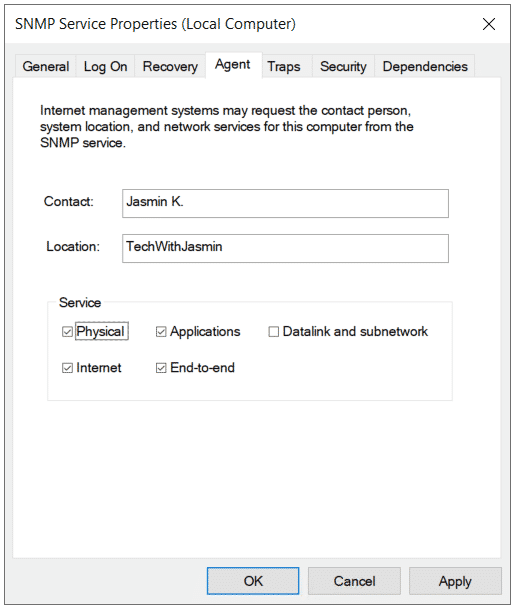 Click on Traps and add Community name. In my case it is public.
Under Trap destinations click Add and add your destination server that is collecting traps.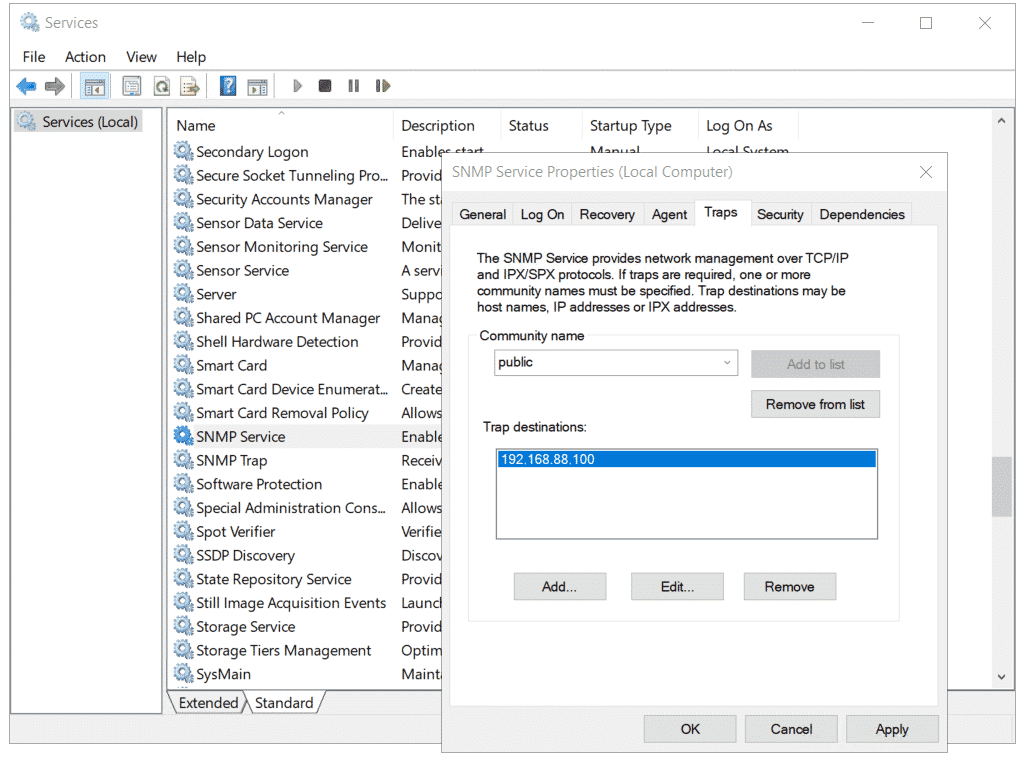 Click on Security and then click on Add. Add community name, the default one is public.
Click on Accept SNMP Packets from these hosts
Click on Add and then add your NMS (Network Monitoring Solution) that will collect SNMP Traps. You can delete localhost.
Click Apply and then OK
Thank you for reading this article. In case of any questions, feel free to comment or contact me.